PavementGroup Certified Pre-Owned Equipment Details
Get the peace of mind you deserve!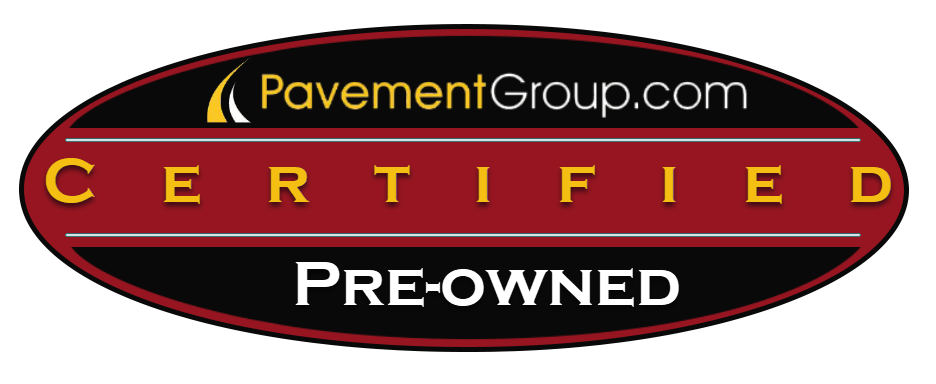 At PavementGroup, we don't just kick the tires on used equipment and say, "looks good". We go beyond an extra mile to ensure that your machine is delivered in optimal condition, fully functioning (as it should be) and ready to go to work, without hiccups. When you invest in one of our Certified Pre-Owned machines, your investing in PavementGroup and we aim to exceed your expectations. Every machine is serviced, repaired, tested, retested and then field tested under working conditions for several hours.
We back that up with a 90-day parts warranty.
OUR PROCESS
Inbound used equipment undergoes inspection to see if it qualifies for our CPO program

Qualifying equipment undergoes 50+ point inspection

All machine systems are inspected (burner, hydraulic, pumps, engine, chassis, wheels, lights, electric, etc.)




Machine is serviced, repaired, parts replaced as needed

Shop-testing is pefromed and equipment is inspected by a senior technician

Field testing is conducted under full-load, under working conditions, for several hours

Video is created of full operational walk-around with commentary by our service personnel

Equipment receives formal CPO certification

90-day parts warranty is added

PavementGroup SUBSCRIBES are sent notification that a Certified machine is available

Purchasing customers received everything they deserve and more



Call Today and learn more about our Certified Pre-Owned difference 518-218-7676